Are you ready to increase your revenue?
Is your website holding you back?  How much revenue do you think you're losing without having  a website?
What is loss of even one client?
If you charge $25 per client for a small group  session and a client comes in 3 x a week that's $75 per week or $300 per month or $3600 for a year. That's just ONE client in GROUP training.
2 clients for 12 months = $7,200  Lost Revenue
That's not mentioning all the other things you could be promoting on your website.
Think about it. If 1 Client is worth $3600 so what would a clean, crisp website mean to your business.
What is it worth?
Well, you could pay a traditional webdesigner around $3000 for a website that looks fancy but what happens when you need to add a page for a new service or change the pricing? Then what happens. You call, leave a message, wait. Then you send an email and wait, and maybe wait some more.
Maybe you're waiting right now.  Is your webmaster holding your website hostage?
Would you like to have a website up and ready for your clients within 4 business days?
A website that you can manage as easily as sending an email or creating a Microsoft Word document.
Did I mention that it would be ready for your clients? What does that mean?  It means that your new website will be complete with the following*:
3 Blog posts already there when you open the door
3 Videos preloaded **
Handbook with directions to manage your website
Domain Registration
Professional attention getting home page
Slider box to feature your latest promotions
5 email addresses and web mail access
Customized Contact page
About page with your bio and picture
Access your web statistics anytime day or night
Reliable Web Hosting
Customer support staff
Low cost month to month service (no long expensive contracts)
How much do you think this is worth? $13000, $20000?
How about $7997
Sounds Great! Let's get started!
Your website wouldn't be complete and I wouldn't be happy if I didn't include these fun items.
Free Photo Gallery - put pictures of your latest challenges and pictures of your clients as they meet goal after goal with YOUR help.
Free Dynamic Home Page - rotating images, video, latest tweets, facebook
Free Featured Video - Everyone has a video on their site now. It's now a standard.
Free Social Media Icons (Facebook, Twitter, YouTube) - your site wouldn't be complete without these to make your site social.
I'm convinced! Let's get started!
How about more to make your site stand out from the rest and give you CONTROL?
Included with every site I design are the following:
Opt-in forms. Did you know that opt-in forms are the number one way to add people to your email list? Sure you can make friends on Twitter, or Facebook and even get people to like your YouTube videos. But can you ever be sure that you connect one on one on a personal level them? With an email list you can be sure that your message is delivered and personalized.
RSS feed to keep your readers updated with new information as you add it.
Search Feature - your readers will be able to type a term in your search box and have it return all articles, posts, videos that pertain to their interest.  WOW that's priceless and it's Included free of charge.
How about auto updating - When you add a post, it automatically shows up in the right place all across your blog. Amazing if you ask me.
If you're convinced go ahead and click now!
Access your own Tags for SEO - did you think of some new key words for your site? Just plug them in and you're all set. No need to wait for the webdesigner to call you back.
Multiple Users - Do you have staff that you'd like to allow them to post an article or news about the studio? No need to give them full access. You can just add them as a user.
Directions to your studio on your contact page
Easy to use call to action buttons - no need to call the Graphic designer to design a button. It's all there with a click of a button (pun intended).
Payment plans are available - we understand that having a great website is very important and cash flow is equally important. You'll be able to choose your plan when you checkout.
Everybody has bonuses these days and if you're waiting to see them here they are.

Not 1, not 2 not 3 not even 4 or 5 but 9 that's (NINE) page templates to choose from when you make your posts. Say you want to make a sales page without the distraction of the sidebars.  It's there for you.  What about a new picture gallery to display the successes of your clients.  It's there for you!  and 7 more choices! ($500 value)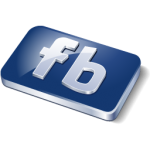 Free installation of a mechanism to pull in and display your Facebook Activity.($150)[/box]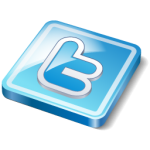 Free installation of a widget to display tweet activity or a specific hashtag feed.  The choice is yours! ($77)
Sitemap created for SEO (Value $400)
The Bonuses alone are worth over $1200
As a reminder this is what you'll receive:
$7997Beautiful Web Design (Value $13000)
Free 3 Blog posts installed (Value $300)
Free 3 Videos preloaded ** (Value $150)
Free 1 hour coaching call with directions to manage your new site ($150)
Free Slider box to feature your latest promotions ($400)
Free 5 email addresses and web mail access ($150)
Free 6 Starter Pages ($300)
Free Traffic Analysis ($300 per year)
$50 Low cost month to month service (no long, expensive contracts)
Free Money back guarantee *** (Value Priceless)
*Depending on the package you choose.
** Included in the Beachbody package or links provided by client
*** Money Back Guarantee must be requested within 2 days of purchase. Once design has begun no refunds will be given.