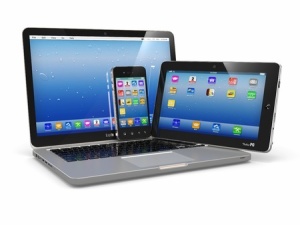 Is your current website difficult to navigate on your cell phone?
Did you know that 92% of all Americans are now using cellphone or other mobile devices to navigate the web?
Have you even checked your website lately on a mobile device.  Go, do it now.
Did it look great?
Did you have to zoom in to read the text?
Did you have to swipe to see part of the page?
If you answered yest to any of these questions your website is NOT mobile friendly.
Google is now giving SEO priority to mobile websites and if yours is not mobile friendly you need an update.
With a mobile friendly website from us you'll get the following:
Easy to read on any device
Easy to navigate
Easy for iPhone users to navigate
Optimized for wireless devices
Higher Google Ranking